Back
Our Pediatric Dentists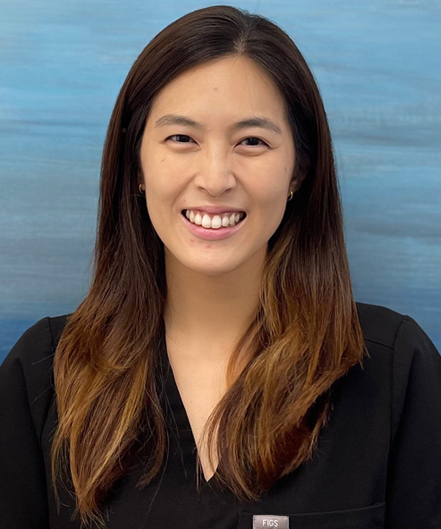 Clinic Hours
Monday10:00am - 7:00pm
Tuesday9:00am - 6:00pm
Wednesday10:00pm - 7:00pm
Thursday10:00am - 7:00pm
Friday9:00am - 6:00pm
Saturday8:00am - 2:00am
Granada Hills Pediatric Dentist
Dr. Haejin Kang, D.D.S.
If there's one thing that both our staff and patients can't deny, it's the fact that we all feel a sense of comfort and embrace the moment Dr. Haejin Kang steps into the office. Her light and airy spirit tends to put children at ease when they are receiving treatment.
The secret to Dr. Kang's TLC approach is that she makes sure to communicate with all of the muscles in her face, giving her an animated and inviting expression. This, in conjunction with a silly sound or two, never fails to hear a giggle from her patient the second they step into her chair.
One of Dr. Kang's goal is to reshape the narrative that dental cleanings can be a warm and inviting experience and that's exactly why she chose to specialize in pediatric dentistry. By focusing on the beginning life stages of growing children, she is able to pave the way in ensuring a positive first experience for children of all ages.
Dr. Kang loves children and, because of that, a happy and smiling child patient is all that she needs to truly feel fulfilled.
Her Hungry Pursuit toward High Academics
Dr. Kang's academic career first started in New York at Cornell University at the College of Ecology, where she earned her BA in Human Biology, Health and Society.
Wanting to stay in the field of sciences but also interested in physical patient-patient interaction, she looked across the nation and continued her education at UCLA in Los Angeles to pursue her Doctor of Dental Surgery degree.
Her passion has always been to make significant change in the world and, to do that, she soon realized that it first starts with creating a positive influence with growing children. Because of this, Dr. Kang soon afterward returned to New York to complete her Pediatric Dentistry Certification at NYU Langone Brooklyn Hospital.
Dr. Kang has always been intellectually curious, which meant that she was always looking for a deeper and more insightful meaning to any answer. At UCLA, she conducted research assessing dental student's level of knowledge, attitude, confidence, and practice regarding special needs patients and their clinical competency to treat patients professionally. This would allow her to be a recipient of the UCLA Clinical and Translational Science Institute in 2016.
She also received multiple other awards and achievements such as making the Dean's Honor list at Cornell University, receiving the Silvia Perez-Spiess Award for her hard work and excellent service to her community, and the Richard C. Pugh Achievement Award for being top 3% of all candidates on the ABPD Qualifying Exam at NYU Langone Brooklyn.
A Leader at Heart
Throughout her studies, Dr. Kang was more than just a student - she was a leader at heart. She quickly navigated her way up the social ladder as a member of the American Dental Association (ASDA) from first starting as recruitment chair for the Philanthropy Committee in 2014, to the co-chair for the Education Lecture Series Committee in 2015, and then, lastly, to the Director of Member Services for the organization.
Her Approach Towards Helping Underserved Communities
Dr. Kang has always been deeply enthusiastic and passionate about helping make a difference for those in her local community. At the Student Chapter of the American Academy of Pediatric Dentistry (SCAAPD), she worked with activity coordinators to raise funds for Give Kids A Smile (GKAS) and organized "lunch and learns" in a variety to discuss a variety of pediatric dentistry related topics.
At the SCAAPD, she coordinated outreach programs like Reading to Kids and Kids Enjoy Exercise Now LA to promote improved reading for underserved children and provided one-on-one coaching with special needs children to promote an active and healthy lifestyle.
Dr. Kang also partnered with the Inglewood Clinic Group as chief coordinator to promote dental awareness education and lessen the gap in dental care to underserved children in the Inglewood area.
A Deeper Look at Dr. Kang
We all know that Dr. Kang gets along effortlessly with children of all ages and, when she's not with them, she's having the time of her life with her furry baby at home named Louis. Maintaining an active and healthy lifestyle is of high priority for her, so they often frequent hiking trails in Malibu.
As one of the fresh new faces for TLC for Smiles, Dr. Kang is dedicated to be on the front lines of changing patient lives for the better. She is ecstatic to start meeting the children of Granada Hills so feel free to contact our clinic to set up an appointment!
Meet us in person
We would love to have you and/or your child come to visit our office to see if it is the right fit. We know choosing a pediatric dentist or an orthodontist is a big deal, and we want you to have an opportunity to meet our friendly staff and have an initial consultation. Book an appointment through the link below or feel free to give our office a call: 818-208-4665.
Want Us To Call You?
Book Now
Meet Our Orthodontists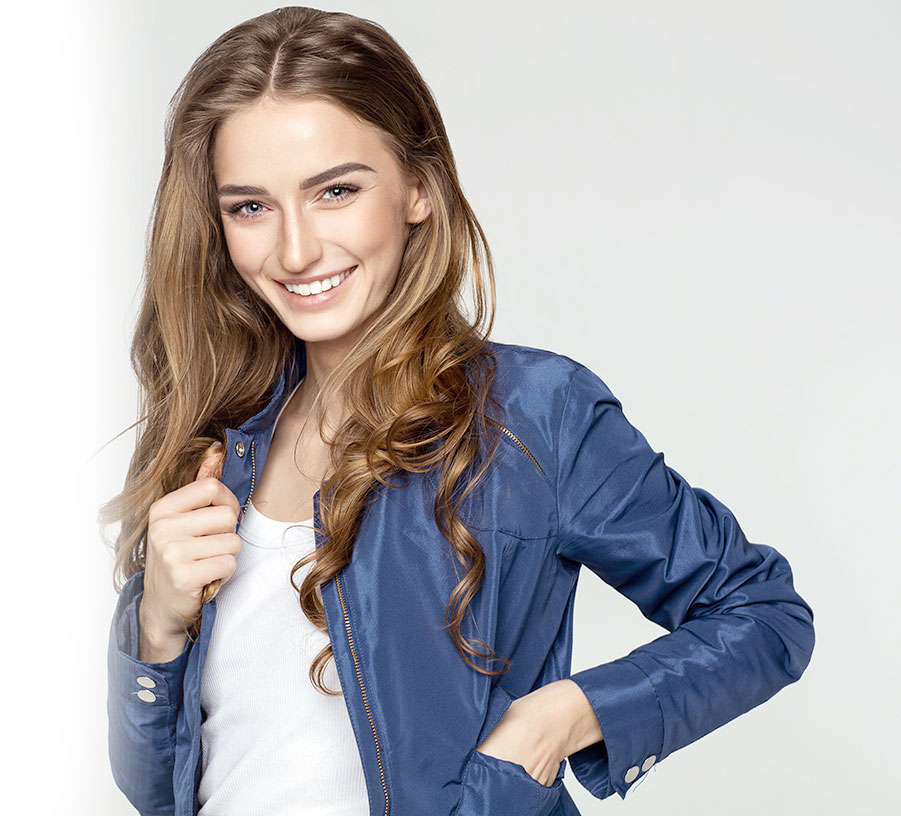 TLC for Smiles
Mon10:00am - 7:00pm
Tue9:00am - 6:00pm
Wed10:00am - 7:00pm
Thu10:00am - 7:00pm
Fri9:00am - 6:00pm
Sat8:00am - 2:00pm
TLC for Smiles
Mon10:00am - 7:00pm
Tue10:00am - 7:00pm
Wed10:00am - 7:00pm
Thu10:00am - 7:00pm
Fri9:00am - 6:00pm
Sat8:00am - 2:00pm