We've moved - just down the street. Get directions here
Visit us at our new location in the Granada Village Shopping Center where we're now offering full-service dental care for the whole family.
Welcome Bright Now! Dental patients! We look forward to seeing you.


Back
Our Pediatric Dentists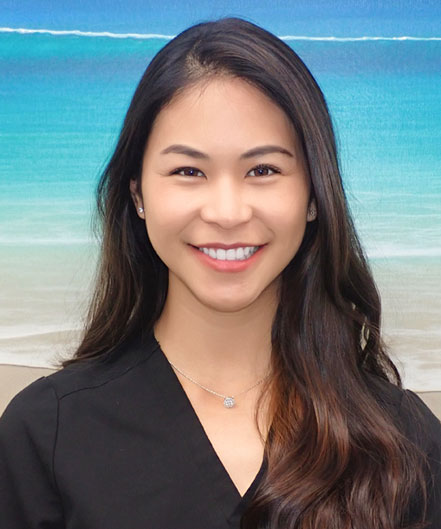 Clinic Hours
Monday10:00am - 7:00pm
Tuesday9:00am - 6:00pm
Wednesday10:00pm - 7:00pm
Thursday10:00am - 7:00pm
Friday9:00am - 6:00pm
Saturday8:00am - 2:00am
Granada Hills Pediatric Dentist
DR. Paulina Nguyen, DDS
Getting to Know One of TLC for Smiles' Freshest Faces
It is always Dr. Paulina's intention to foster a connection with her pediatric patients, which comes easily for her. Her warm, gentle and caring personality allows her patients to feel secure, relaxed, and comfortable and have an enjoyable experience as she treats them and educates them in personal dental hygiene.
One of the things that Dr. Paulina enjoys most about practicing pediatric dentistry is experiencing the continuity of care that she gives her patients watching them mature and eventually take responsibility for their personal dental care.
Pursuing Higher Academia
Dr. Paulina's academic pursuits began in Southern California at the University of California at Los Angeles (UCLA). She majored in biology and earned a bachelor of science with a minor in Spanish in 2014.
A short trip across town took her to the Herman Ostrow School of Dentistry of the University of Southern California, where she earned her Doctor of Dental Surgery in 2018.
After graduation, Dr. Paulina decided to focus on furthering her pediatric dental skills and moved to Hawaii to complete her residency. to grow, mature, and focus on further training. She trained through NYU Langone Hospital in Oahu, Hawaii,earning an Advanced Education Certificate in Pediatric Dentistry in 2021.
Experience Like No Other
Dr. Paulina began her pediatric dental experience at Los Angeles County Hospital Pediatric Dental Clinic , treating patients from infancy to late teens. She worked concurrently at Children's Hospital Los Angeles and USC Special Patients Clinic, providing comprehensive dental care for special needs and medically compromised patients. At Boston Children's Hospital, she was selected to extern with Harvard pediatric dental residentsWhile in Hawaii, Dr. Paulina successfully performed many full mouth oral rehabilitation cases at Shriners Children's Hospital in Honolulu and Kona Community Hospital on the big island of Hawaii.
Care and Compassion for her Community
Dr. Paulina has always been a caring and compassionate person who wishes to help others. She expressed this desire at an early age when she accompanied her mother and aunt—both dentists themselves— to Vietnam, where they volunteered their services. She vividly remembers handing out toothbrushes to the children they treated and enjoying the big smiles that appeared on their faces.
Through her involvement in community dentistry and outreach, Dr. Paulina developed her passion for pediatric dentistry. She encountered and treated a wide variety of pediatric cases when volunteering with USC Mobile Clinic in Los Angeles, Dental Care for Children in Ensenada, Mexico, and Ayuda International in Phuket, Thailand.
Life Away from Patients
When it's time to take a break from working hard and treating her pediatric patients, Dr. Paulina enjoys reading non-fiction and self-help books, trying new foods, walking with her dog on the beach, and traveling to Europe—especially Italy— and Southeast Asia.
Your Child's Future Dental Expert
Choosing a pediatric dentist you feel comfortable with, and trust with your child's dental care is a decision you don't make lightly. But rest assured, Dr. Paulina is dedicated to giving her pediatric patients the best dental care possible.
Allow Dr. Paulina to set up a friendly, relaxed, and comfortable "dental home" for your child. Contact our office today and schedule an appointment with Dr. Paulina to experience her expertise and tender loving care.
Meet us in person
We would love to have you and/or your child come to visit our office to see if it is the right fit. We know choosing a pediatric dentist or an orthodontist is a big deal, and we want you to have an opportunity to meet our friendly staff and have an initial consultation. Book an appointment through the link below or feel free to give our office a call: 818-208-4665.
Want Us To Call You?
Book Now
Meet Our Orthodontists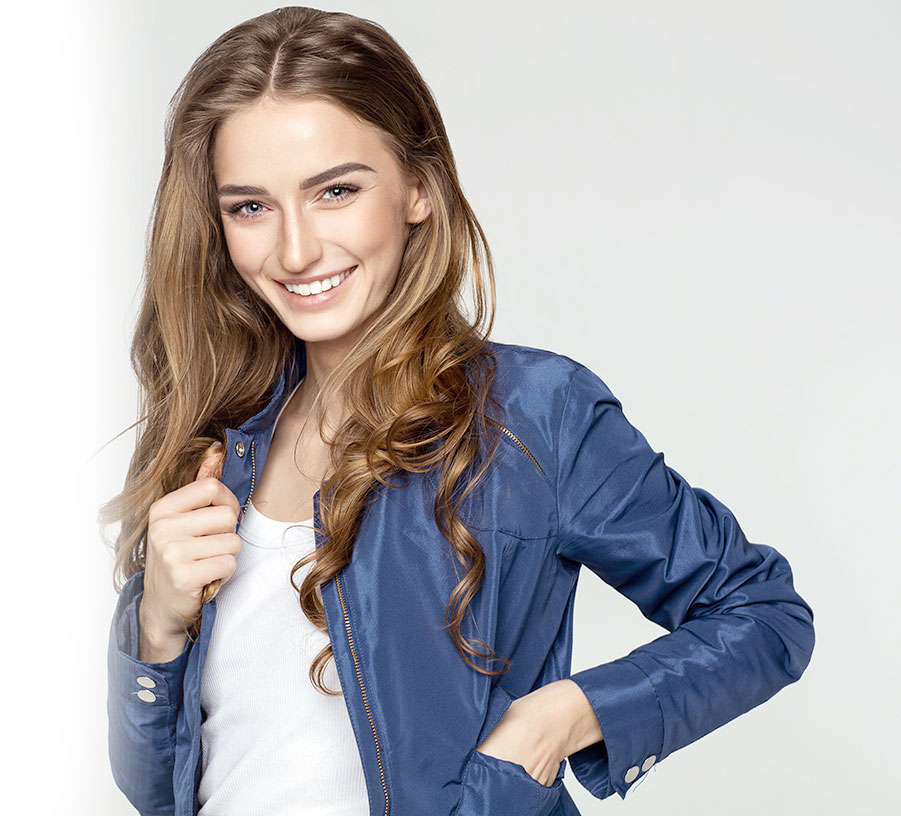 TLC for Smiles
Mon10:00am - 7:00pm
Tue9:00am - 6:00pm
Wed10:00am - 7:00pm
Thu10:00am - 7:00pm
Fri9:00am - 6:00pm
Sat8:00am - 2:00pm
TLC for Smiles
Mon10:00am - 7:00pm
Tue10:00am - 7:00pm
Wed10:00am - 7:00pm
Thu10:00am - 7:00pm
Fri9:00am - 6:00pm
Sat8:00am - 2:00pm